Who Can Play at Crickex India?
Crickex India betting site and Crickex app have their own responsible gaming policy, which we recommend every player adhere to. The safety of users, both financial and psychological, is one of the main priorities of our work for us. That's why we have developed a number of restrictions and rules that apply to every player:
Only adults are allowed to bet. Users under the age of 18 are not allowed to register and make a deposit;
Users are allowed to have no more than one account. Repeated registration will lead to the blocking of all accounts;
When attempting to withdraw funds, Crickex security may ask the player to verify and confirm their identity;
Withdrawal of money is possible only to the details belonging to the user.
We also recommend each player before he starts betting ask himself a few questions about rules that will help determine the presence of gambling addiction and predisposition to addiction:
Do you treat gambling as entertainment or a way to make money;
Do you often spend too much time gambling and go beyond what you originally set out to do;
Whether you spend money on gambling that you are not prepared to lose;
Is your gambling hobby hurting your personal and family budget;
Whether you feel annoyed if you can't bet for days or weeks at a time.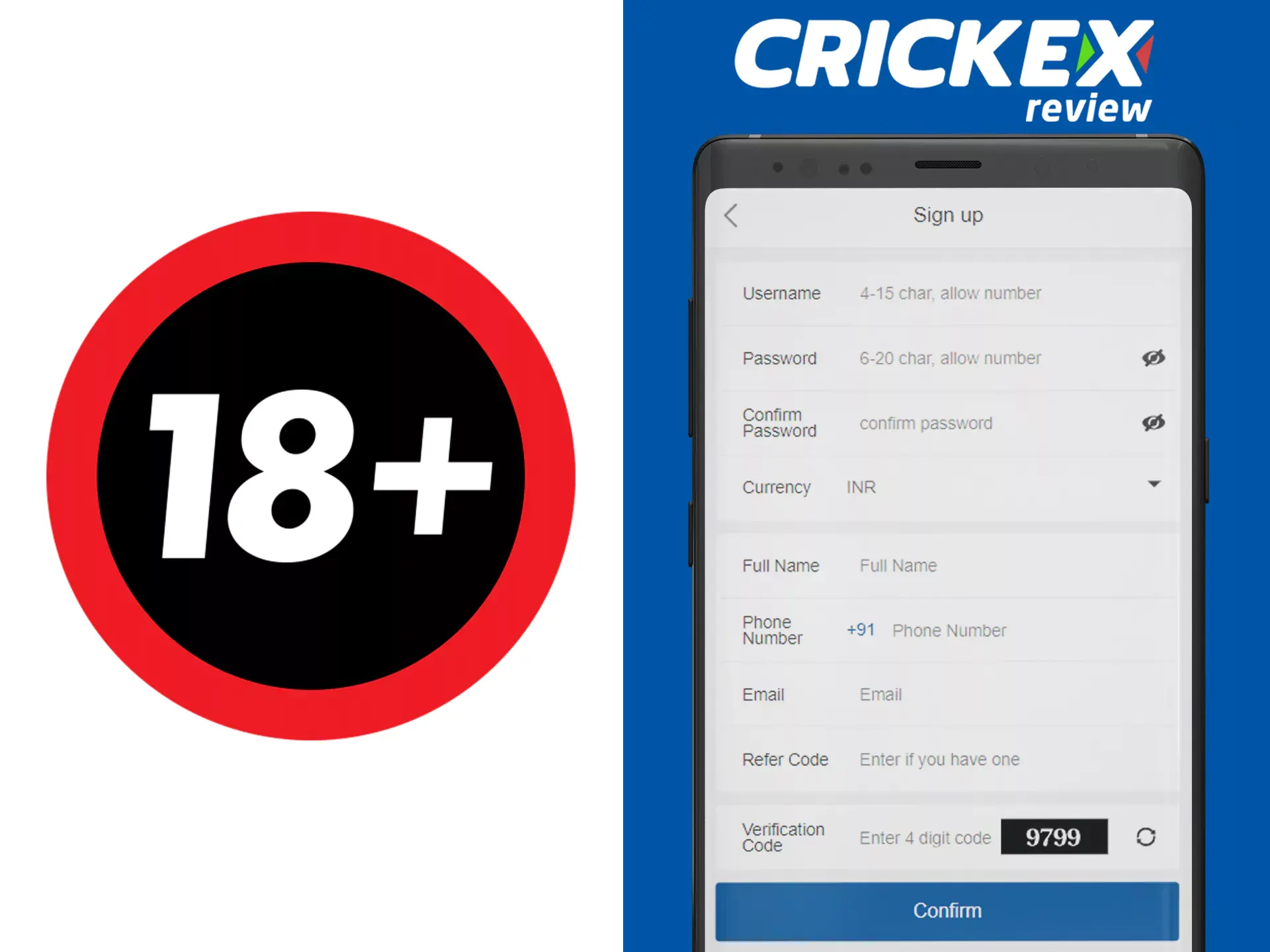 Since you have to answer these questions for yourself, try to be as honest and objective as possible.
How to Prevent Gambling Addiction?
Gambling addiction is a serious mental illness that consists of in excessive craving for gambling. A person stops controlling himself, devotes too much time to Crickex casino and sports betting, and spends more money on the game than he can afford. Ludomania can lead to serious problems, both personal and social. Prevent the emergence of addiction or get rid of it can be, following these tips:
Do not play more time than planned;
Determine in advance the amount of money you can afford to lose;
Don't bet at the expense of money that is important to your budget;
Never borrow or lend money to make a bet;
If you feel overwhelmed by negativity, stop playing.
You can always seek help from a specialized institution. You can get the addresses and contact phone numbers of the relevant organizations from the help desk. Also on Crickex India, there is a self-limit option, thanks to which you can temporarily freeze your account or set a certain limit on the number of deposits.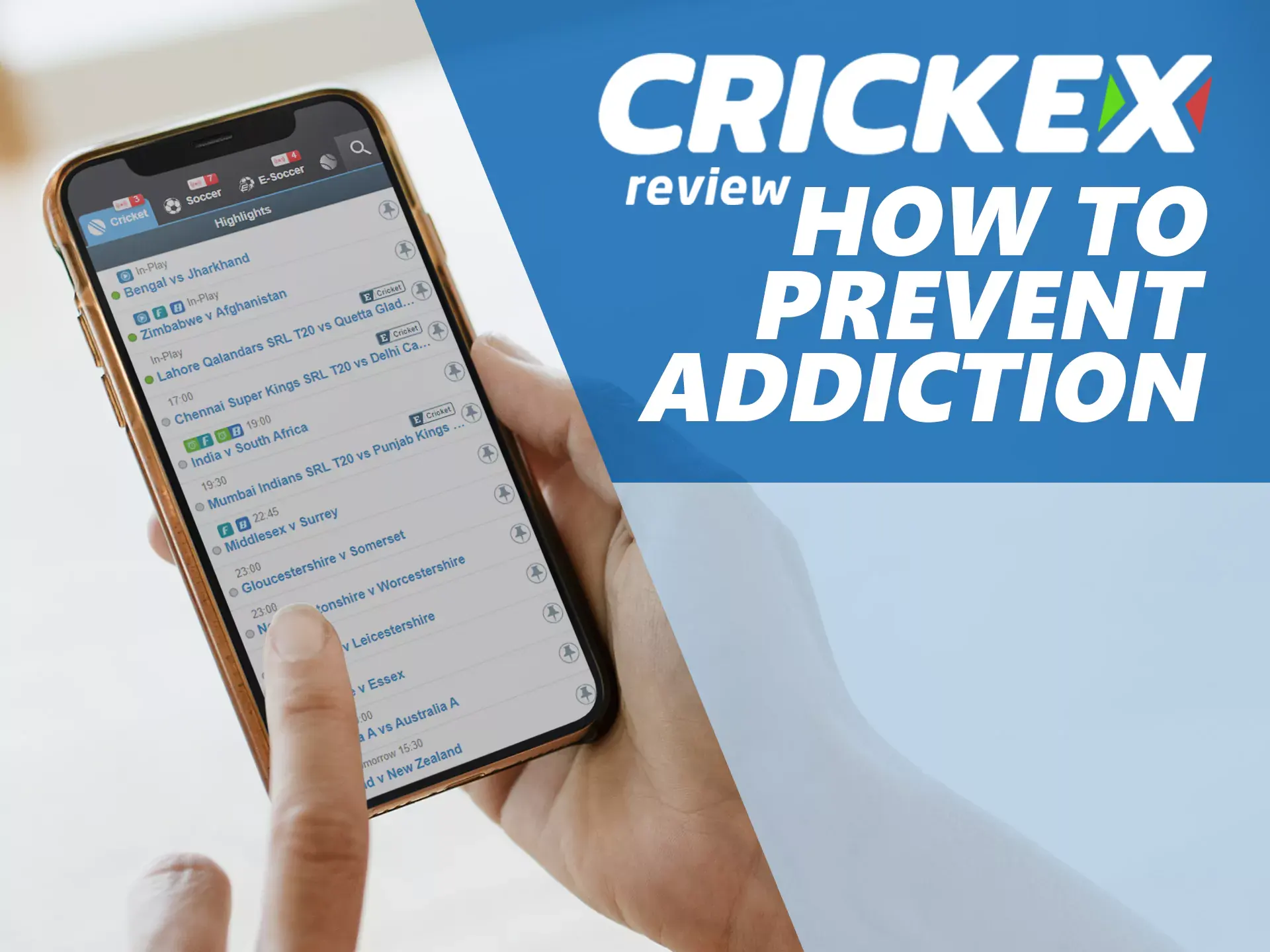 Updated: